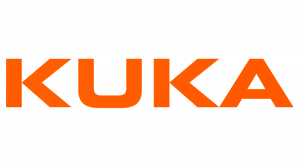 KUKA is a global automation corporation with sales of around 2.6 billion euro and roughly 14,000 employees. The company is headquartered in Augsburg, Germany. As one of the world's leading suppliers of intelligent automation solutions, KUKA offers customers everything they need from a single source: from robots and cells to fully automated systems and their networking in markets such as automotive, electronics, metal & plastic, consumer goods, e-commerce/retail and healthcare.
The history of KUKA begins in 1898 with Johann Joseph Keller and Jakob Knappich in Augsburg. Since then, the company has stood for ideas and innovations "Made in Germany". Today, KUKA is one of the leading suppliers of intelligent automation solutions.
Kuka Robotic Arms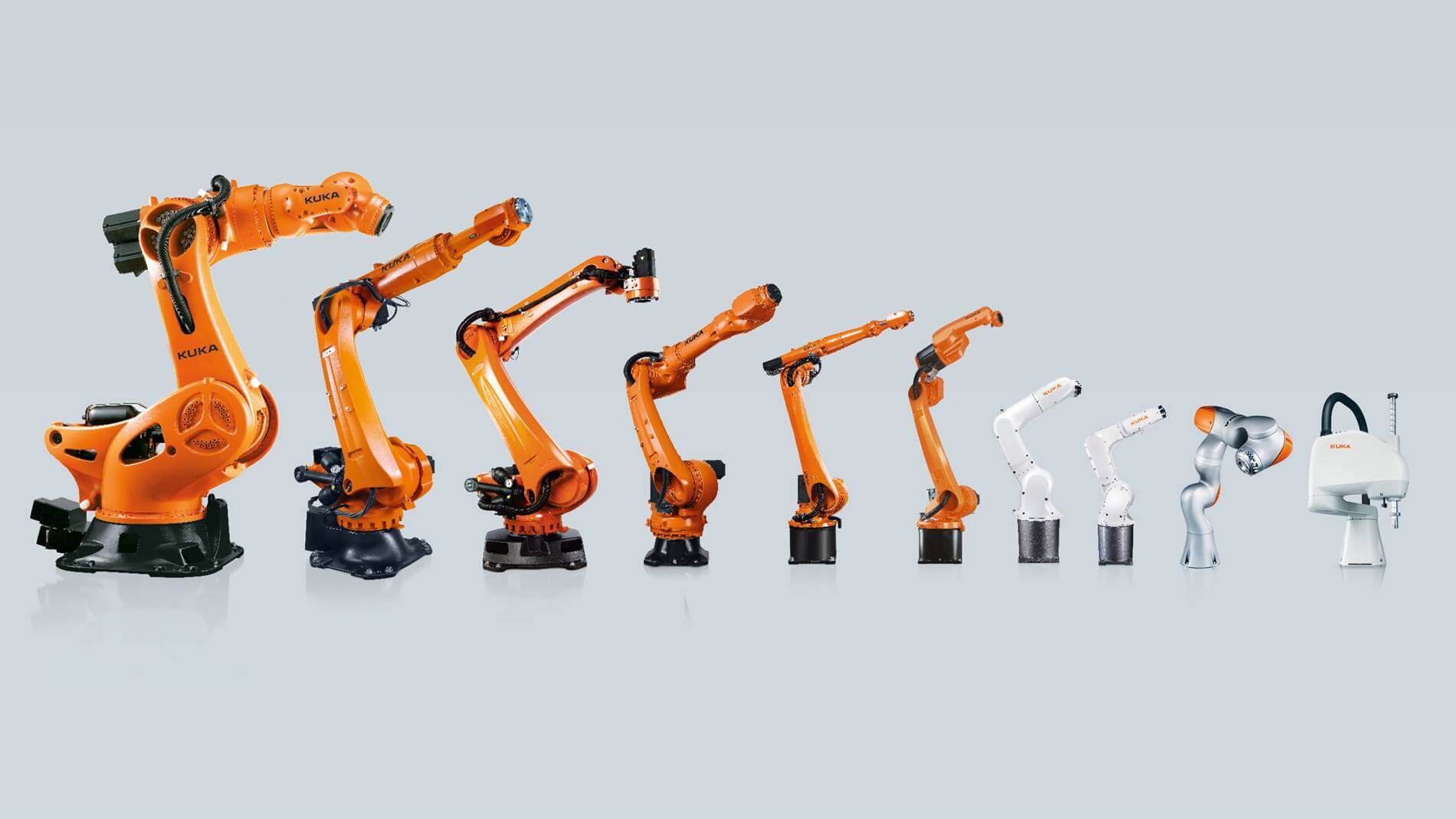 KUKA offers a comprehensive range of industrial robots. You will always find the right one, no matter how challenging the application.
---
Types of Kuka Robot Arms
KR CYBERTECH nano

ARC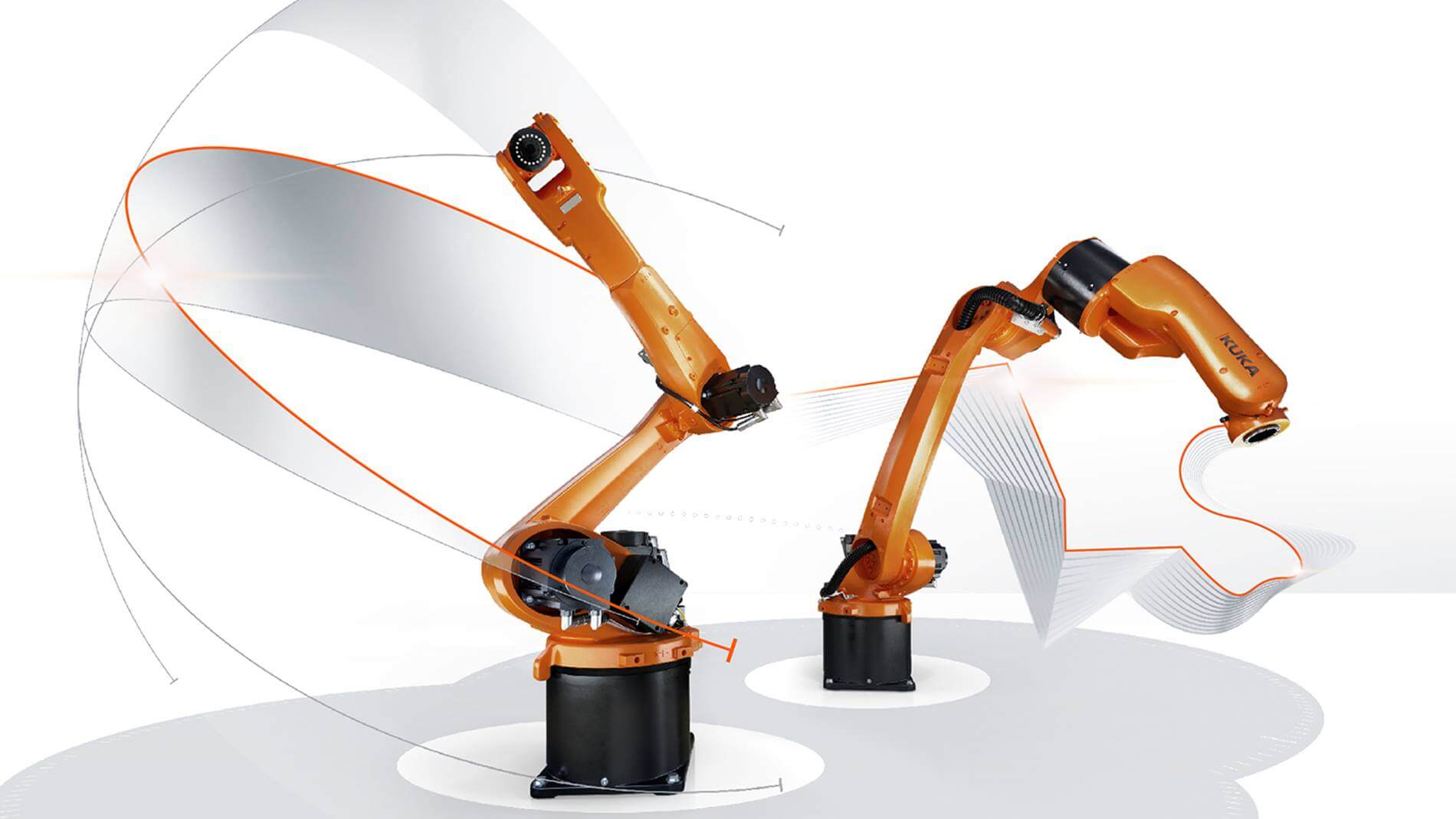 The KR CYBERTECH nano ARC product family is optimized for continuous-path applications such as arc welding and the application of adhesives and sealants. The industrial robots offer ideal performance combined with a high power density – for maximum economy at low cost.
KR QUANTEC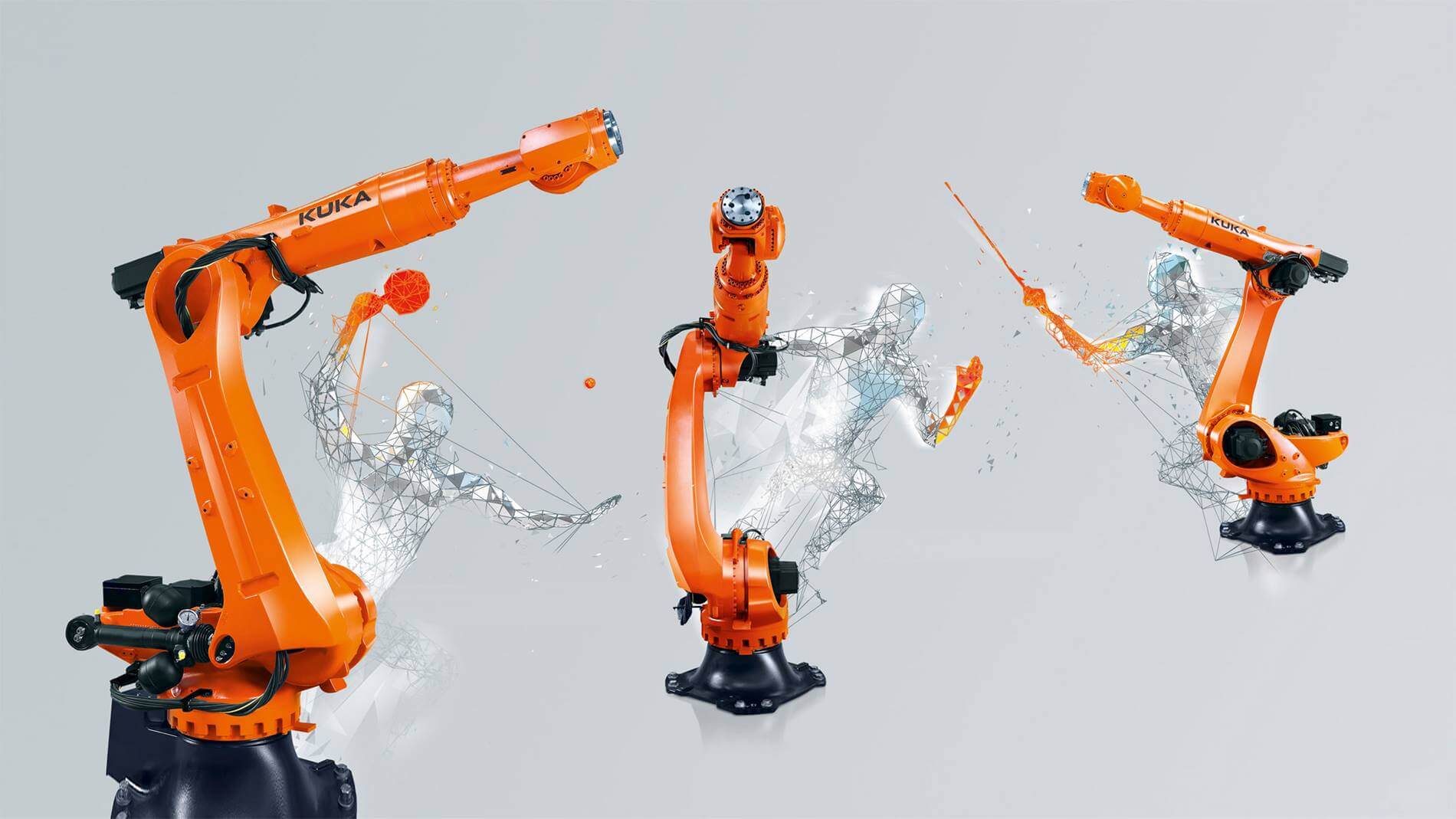 The KR QUANTEC portfolio of high payload robots delivers success with the best reach and payload in this category. With an all-purpose design, it is built to work in virtually any market segment, from automotive to foundry to medical – and everything in between.
KR QUANTEC

PA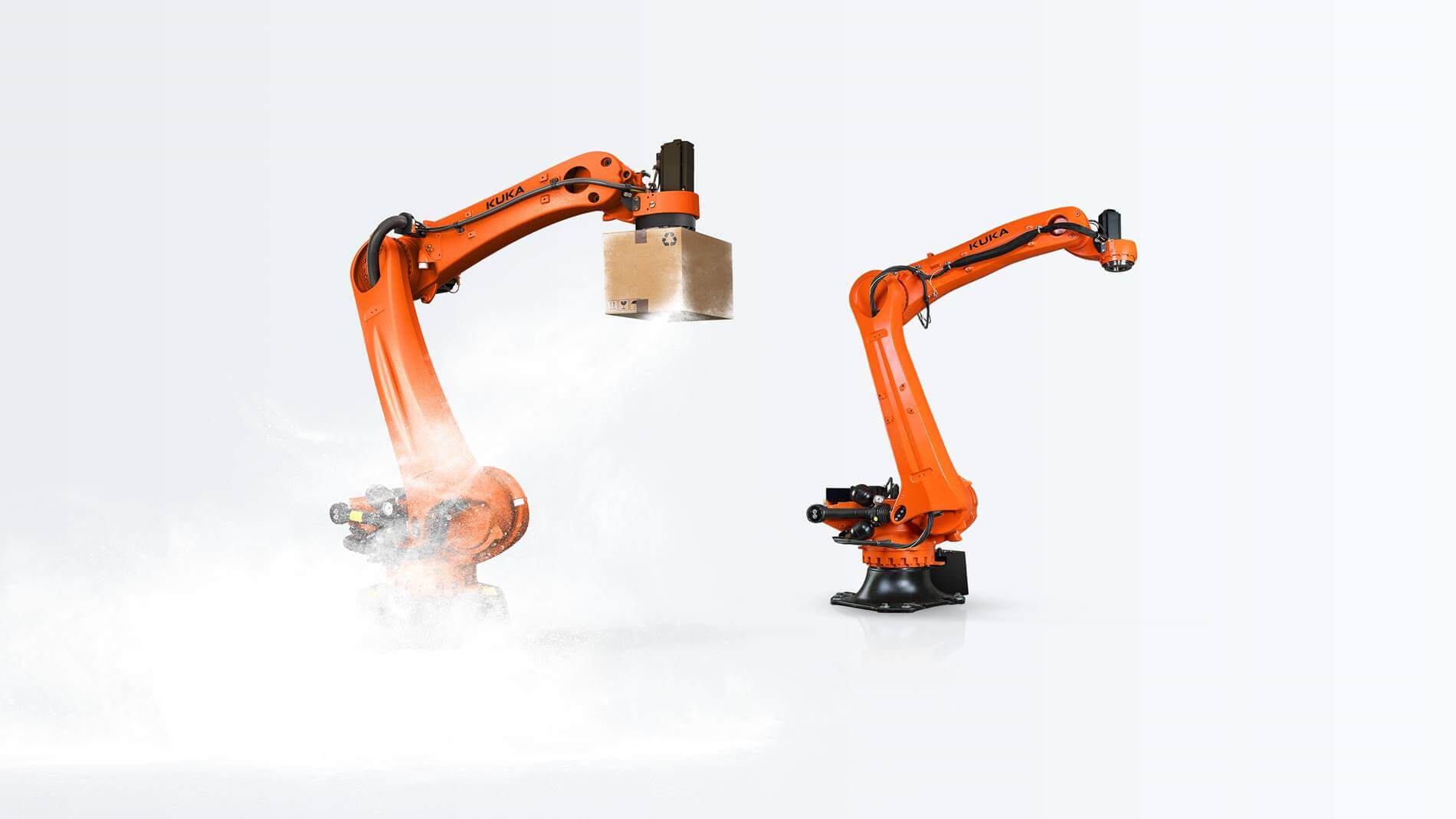 Our family of KR QUANTEC PA robots are the fastest, strongest and most precise palletizing robots on the market. Invest in maximum compactness and top process efficiency.
KR 300-2

PA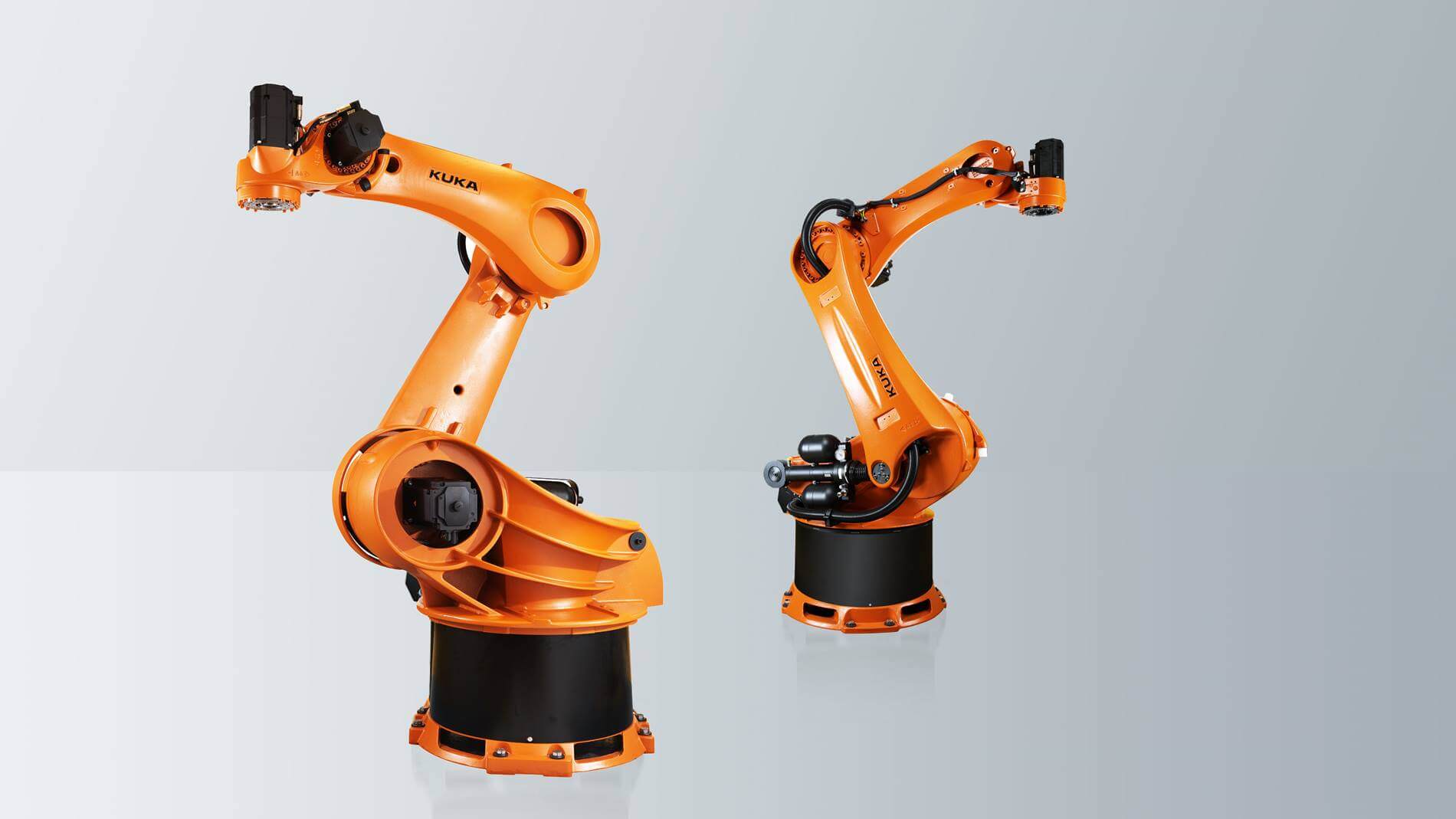 The KR 300-2 PA is a palletizing robot that adapts flexibly to every situation. It loads and packages even heavy payloads fast and accurately. This palletizer masters tasks in the heavy payload range with optimal cycle times.
KR 1000 titan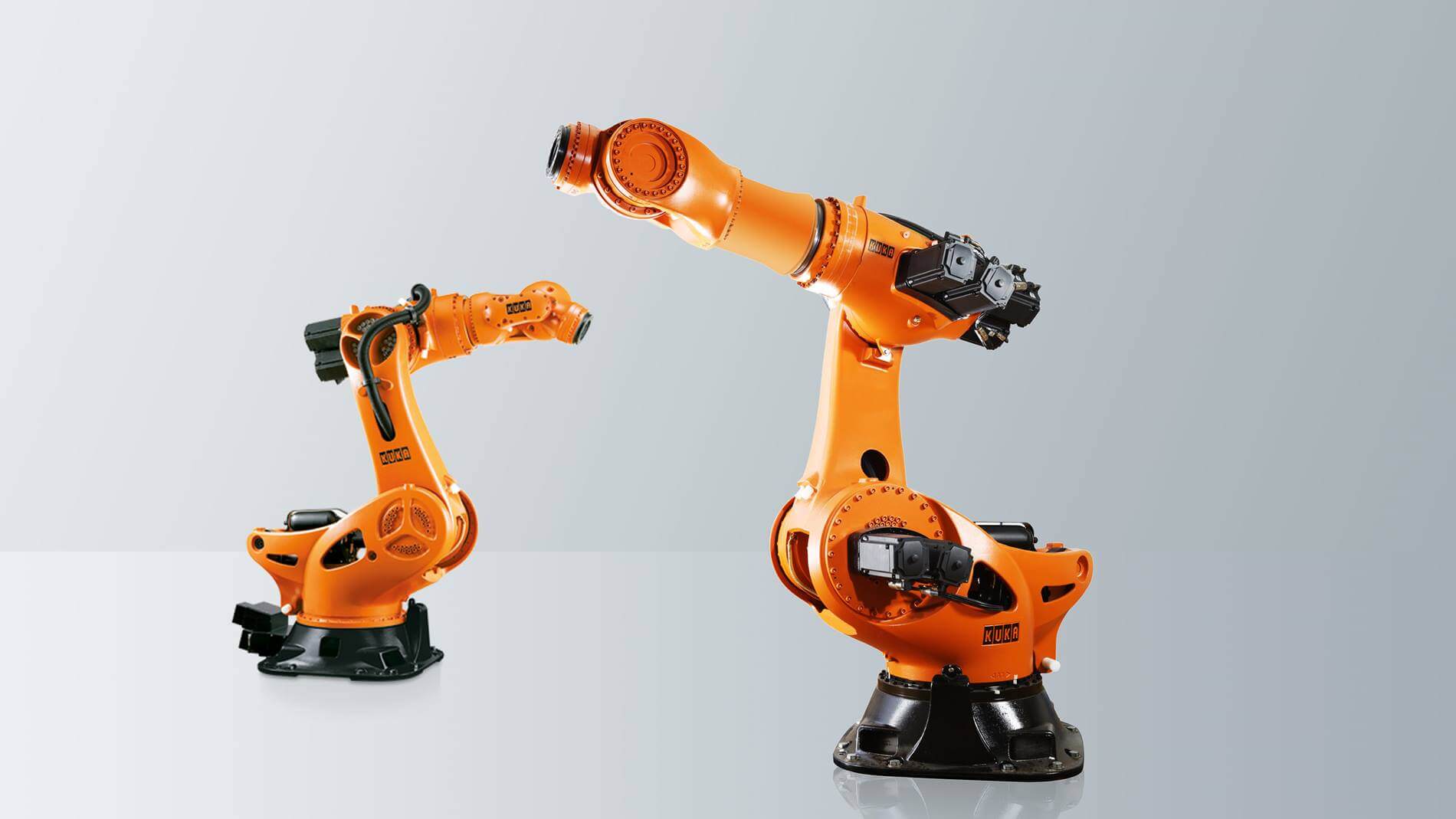 The KR 1000 titan is our powerful robot for heavy loads. The six-axis robot moves very heavy parts and components safely and precisely, even over long distances.
KUKA linear robots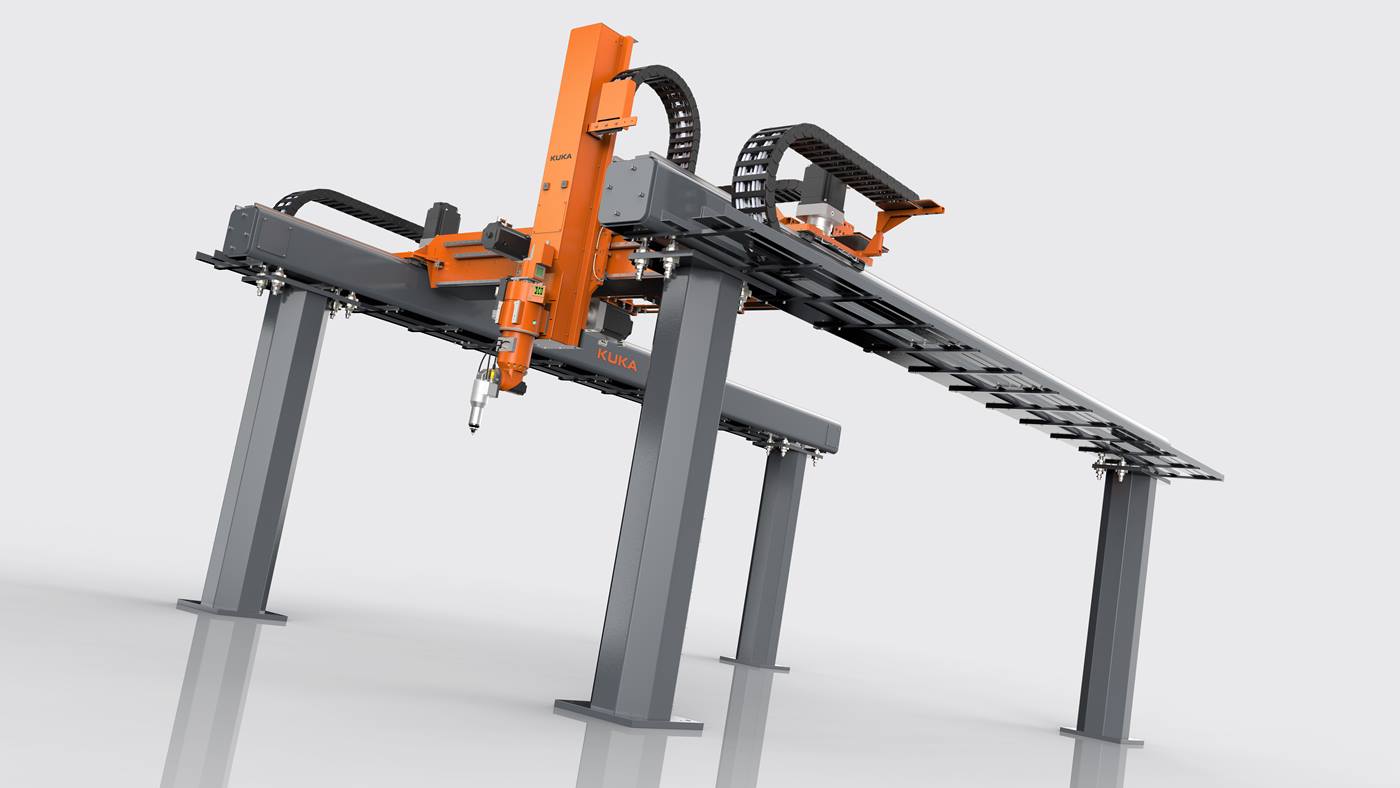 KUKA offers a broad portfolio of linear robots with various travel lengths and additional options for efficient linking of work processes between machines and systems.
---
Kuka Robot System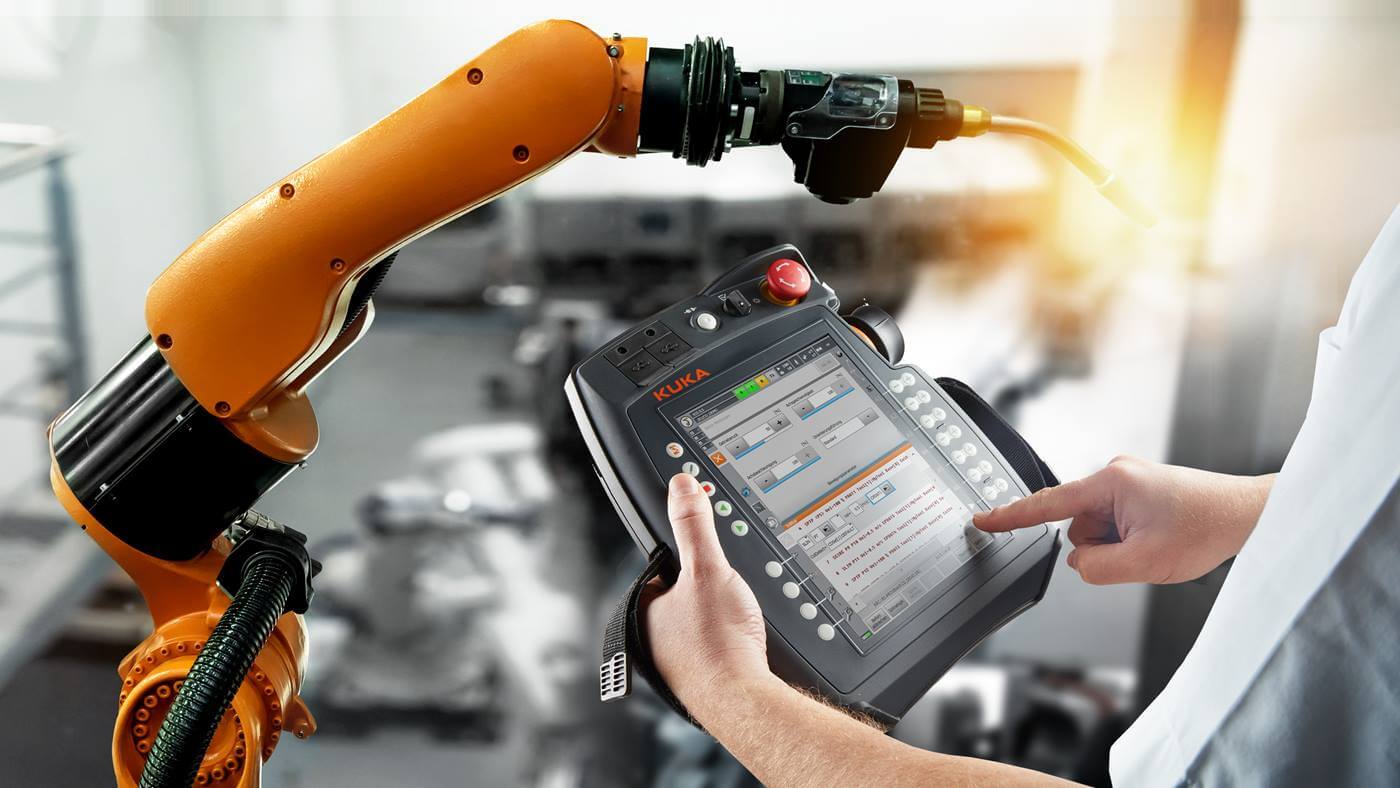 KUKA offers industrial robots in a wide range of versions with various payload capacities and reaches. Our spectrum of products also includes the appropriate robot peripheral equipment – from linear units to end effectors. Combined with cutting-edge software and innovative controllers, we develop individual solutions for your manufacturing processes together with you. Whether for maximum speeds behind the safety fence of your system, as a mobile solution for your Industrie 4.0 requirements, or for direct collaboration between humans and machines in HRC operation.
Kuka Robot Controller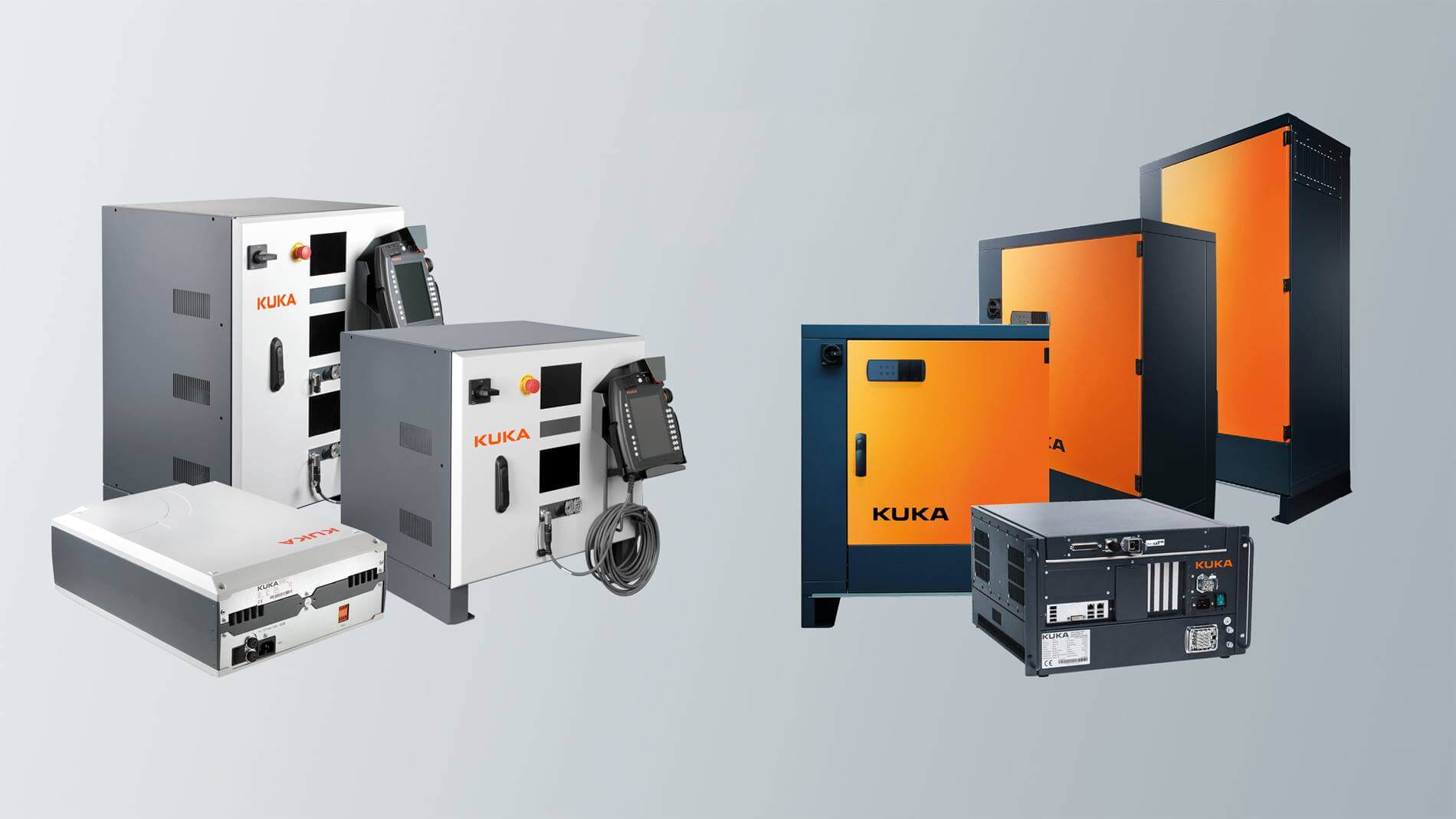 With powerful control technology from KUKA, you can operate your robots and production systems simply and efficiently. Thanks to a modular hardware structure and open, PC-based software architecture, the controller can be tailored to the specific requirements of your system.
Furthermore, you also have access to a wide range of expansion options which make it easy to adapt your robot controller to changing production requirements or entirely new production tasks. This helps you to stay flexible – and your production to stay competitive.
---

Omron's unique combination of robots, software and integrated control architecture address today's factory automation challenges. From applications that need to produce a high volume and/or a high variety mix of products to those with short product lifecycles that require rapid production line changes, Omron's innovative industrial, collaborative and mobile robotics offerings help manufacturers meet today's production demands as well as tomorrow's and beyond.
---
OMRON AIV Robot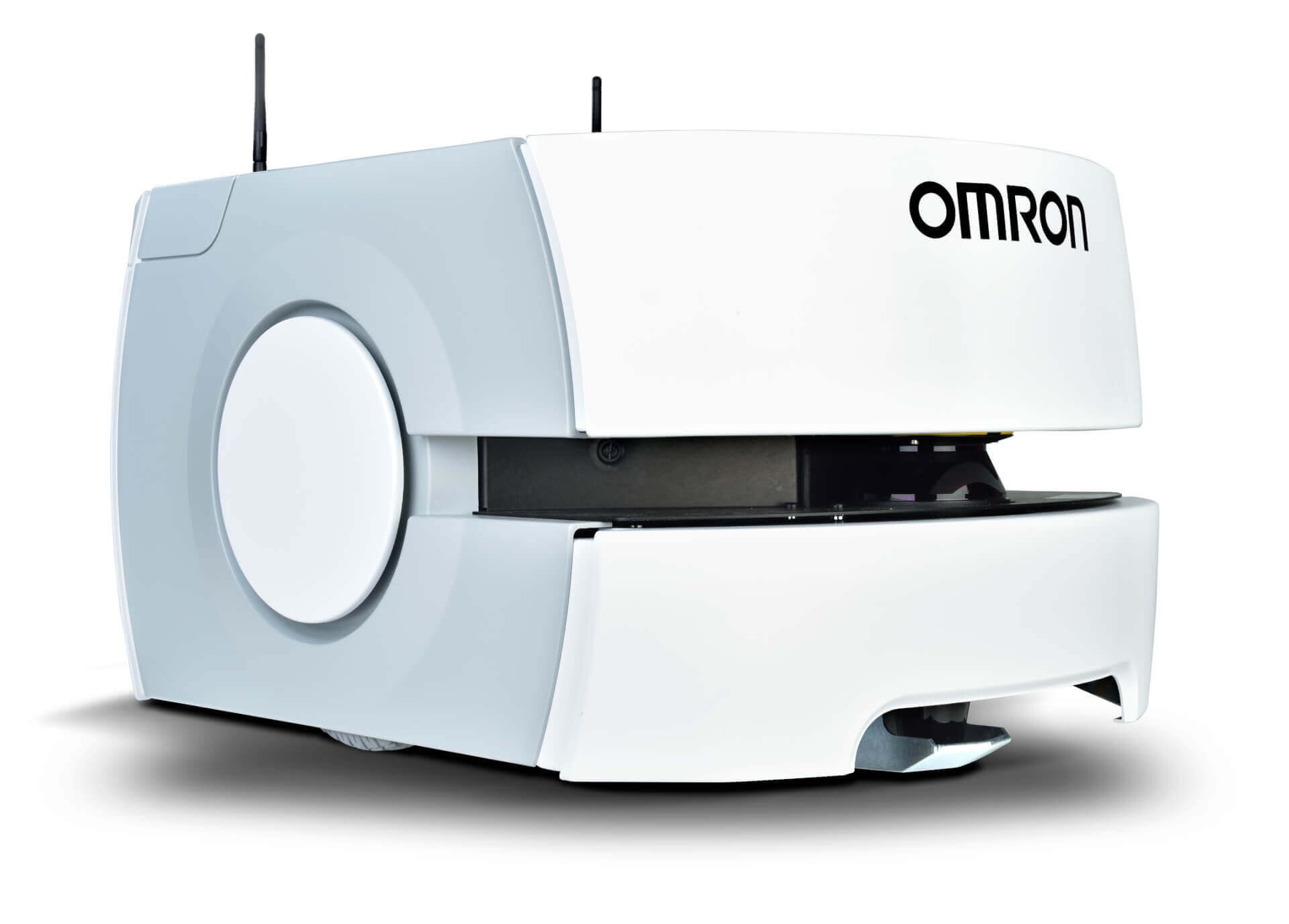 The Most Advanced
Autonomous Intelligent Vehicles
From warehouses, distribution centers, manufacturing, medical to other challenging environments, OMRON Mobile Robots are designed to be highly versatile in receiving, transporting and delivering materials or goods.
---
OMRON Quattro Robot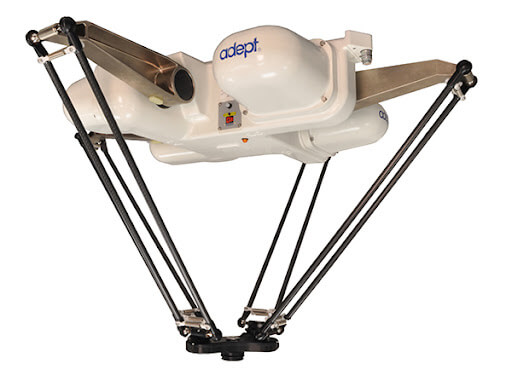 Four-axis parallel robot achieves high speed and high precision
Programmable through ACE software and eV+ language, or through the familiar IEC 61131-3 when using ePLC Connect.
• Four-axis arm evenly distributes the load on the robot
• Fast and high-precision conveyance and assembly
• Designed with a high payload to support multi-hand (multi-picking)
• Supports fast Pick & Place on a fast conveyor
• Meets the sanitary standards of the United States Department of Agriculture for prevention of product contamination
• Maximum working diameter 1,300 mm
• Working height 500 mm
• Maximum payload 15 kg
• Weight 117 kg
---
TM Series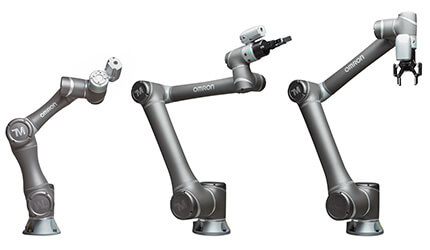 Collaborative robot for assembly, packaging, inspection and logistics
Designed to work with both humans and machines, this robot is the latest in a long line of innovations in automation technology for industrial applications.
Safe and transportable, with built-in vision, this robot allows for quick start-ups and rapid changeovers. Its intuitive software enables the robot to be easily trained to perform almost any task wherever you may need it, freeing your workforce from repetitive tasks and increasing your productivity.
---